Special Offers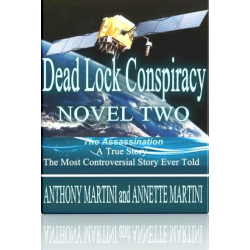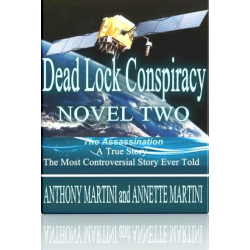 DeadLock Conspiracy - Novel 2
DEADLOCK CONSPIRACY Novel Two 
A Shocking True Story By Anthony Martini and Annette Martini.
DEADLOCK CONSPIRACY NOVEL TWO - "THE ASSASSINATION"
Novel Two Continues Intertwined With People Disappearing, Assassinations, Murder, Embassy's Dirty Secrets And Crimes, People Disappearing, Shocking Secret Photos, Mysterious Limousines,Shocking Dirty Police Agencies' Secrets.
Novel Two Continues With The Reporter and Colonel On The Run Struggling With His Memory Running From His Assassins Danger Lurking Around Every Corner.
BUY DEADLOCK CONSPIRACY NOW!SPECIAL ENDS WITHOUT FURTHER NOTICE!Download DeadLock Conspiracy Novels One and Two Today!
(Digital Downloads)
DeadLock Conspiracy - Novel One and Novel Two are in PDF files,so you will be able to use any electronic device or your computer to read DeadLock Conspiracy Novels.
Regular Price: $49.95



SPECIAL $5.00




Watch Short Video Of DeadLock Conspiracy